Meet Julia
Are you frustrated by the state of your health? Do you know deep down that there's a better way? I've been there. As a former 4.0 student and D-I athlete, I know what high performance looks like. I also know what chronic illness feels like – how lonely, frustrating, and exhausting it can be just to get through the day.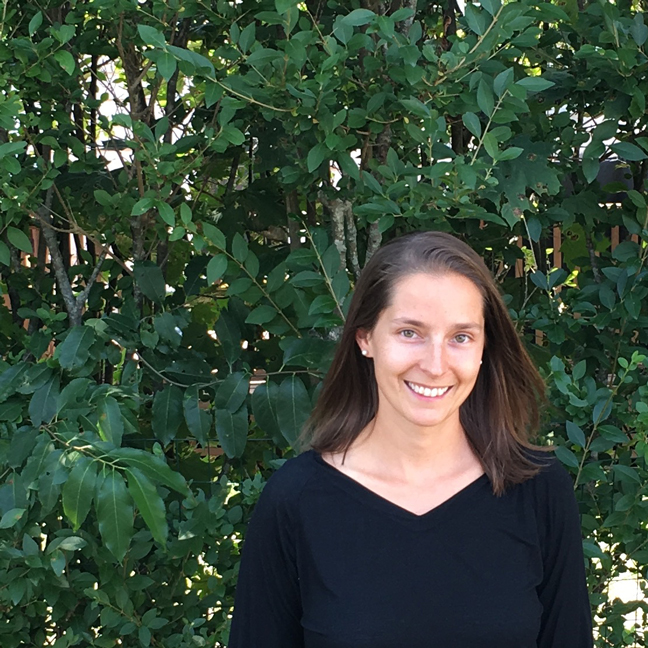 But now, I'm here!
I've seen the amazing resilience of the human body. The healing powers of gratitude and nutrient-dense foods. The inner peace that arises from a few minutes of mindfulness and conscious breathing.
My deep dive into functional and integrative medicine started in 2015, as a part of my own healing journey. Thanks to thousands of podcast episodes, hundreds of books, and all the amazing practitioners that are bravely leading the way, I started learning about the importance of our microbiomes and the gut-brain connection. The dangers of stress and environmental toxins. The power of mindset and nutrient-dense foods. And the role that they each play in creating and combatting chronic disease.
We all find our way to Functional Medicine and Ancestral Health for different reasons – for me, it was a concussion, environmental illness, & stress. My experience taught me that whether you are an elite athlete or someone struggling with chronic illness, we all have the power to be, feel, and perform better.
Wellness is a journey, not a destination.
I followed my passion and became an ADAPT Certified Functional Health Coach (via the Kresser Institute) to deepen my education on Functional Medicine, and to learn how to support others in achieving their goals. As a National Board Certified Health & Wellness Coach (NBC-HWC) and functional medicine guide, I help my clients build their support teams, tune into the wisdom of their own bodies, and experiment with often difficult (and always powerful) changes to the way they eat, live, & breathe.
Your health is in your hands – if you believe you can be better, let's talk. I'd love to help you discover new ways of eating, living, and breathing that promote wellness and enable you to look, feel, and be your best.
You can't go back and change the beginning, but you can start where you are and change the ending.
Education & Certifications
National Board for Health & Wellness Coaching: National Board Certified Health & Wellness Coach (NBC-HWC)
Kresser Institute: ADAPT Certified Functional Health Coach (A-CFHC)
Bentley University: M.S. Human Factors in Information Design
St. Lawrence University: B.S. Psychology & Mathematics
Memberships & Organizations
International Society for Environmentally Acquired Illness (ISEAI) – ISEAI is a 501(c)(3) nonprofit professional medical society that aims to raise awareness of the environmental causes of inflammatory illnesses and to support the recovery of individuals affected by these illnesses through the integration of clinical practice, education, and research.
HCWB – HCWB's volunteer coaches provide pro bono health coaching to people who are disproportionately impacted by or at risk for COVID-19 due to chronic health conditions or social inequities, and in doing so, help foster health equity.
---
What is Health Coaching?
"Health coaches are experts on human behavior, motivation, and health. They are "change agents" who help their clients set and achieve health goals and build new habits."

-Chris Kresser (Source)
Health Coaching is a rapidly evolving field, and with our environments, diets, and lifestyles being key drivers of chronic disease, health coaches can play an integral role in helping people improve their overall health and well-being. By supporting people in making healthy lifestyle changes, health coaches are also helping to reduce medical costs for individuals, companies, and our country.
What is Functional Medicine?
"Functional Medicine determines how and why illness occurs and restores health by addressing the root causes of disease for each individual."

-Institute for Functional Medicine (IFM)
Functional Medicine practitioners see the body as a collection of integrated systems and each person as a unique individual. Rather than just diagnosing and managing disease, they also focus on removing barriers to health, supporting balance in the body, and optimizing wellness.
What Makes Functional Health Coaches Different?
Functional (Medicine) Health Coaches are trained in several disciplines that enable people to make lasting lifestyle changes that can reverse chronic disease and optimize wellness. These areas include:
Positive Psychology, leveraging people's strengths (rather than focusing on their weaknesses)
Motivational Interviewing, helping people to link behavior changes to their deepest needs and goals
Habit Formation and Reversal, supporting people in creating new, positive habits or breaking negative ones
Principles of Functional Medicine, emphasizing the role that nutrient-dense diets, sleep, stress, toxins, exercise, community, and mindset all play in determining our overall health
Collaboration with Licensed Medical Practitioners, enabling the coach to become an integral member of the care team and provide the best possible outcomes for patients. This training allows coaches to support patients with the behavior and lifestyle changes that their practitioners prescribe, as well as support practitioners by helping to educate patients on the functional health approach to common health conditions
Ready to Feel Better?
Whether you are implementing a specific protocol from your practitioner or you are independently looking to optimize your wellness, the Functional Medicine approach and a Health Coach can help you reach your goals faster.